30 August, 2017
by RadioVegas
0 Comments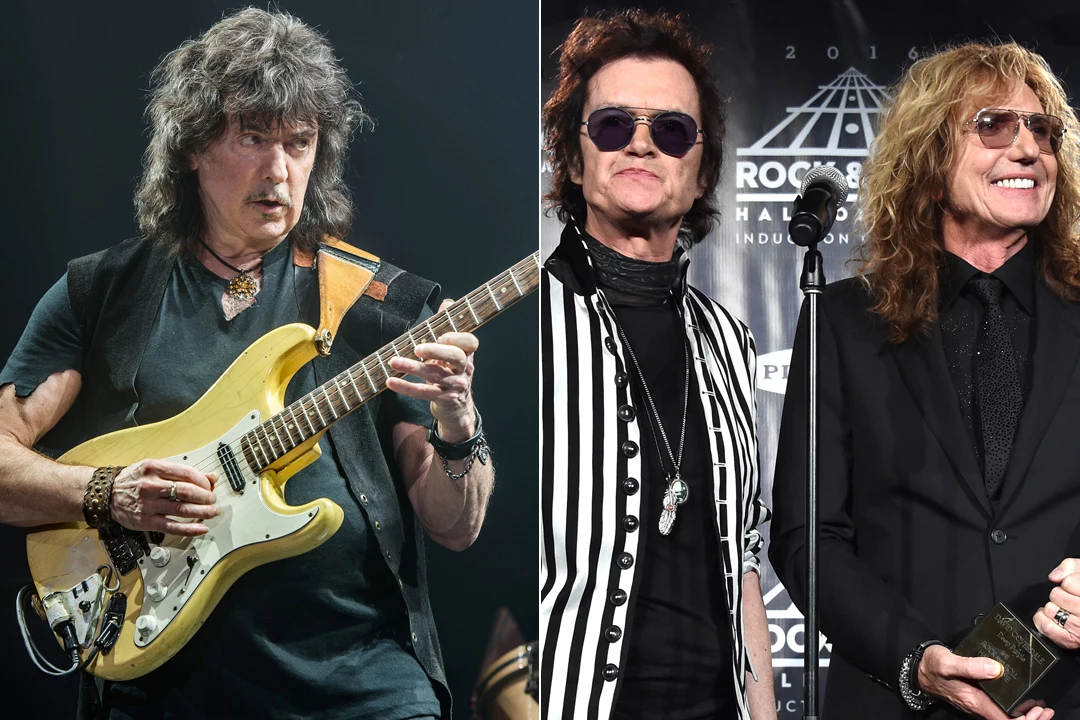 Steve Thorne / Mike Coppola, Getty Images
Last month, Ritchie Blackmore said that he'd be willing to play one more show with Deep Purple as the band may be contemplating retirement. But in a new interview, former bassist Glenn Hughes revealed that he, David Coverdale and Jon Lord had once tried to reunite the bulk of their Mark III lineup, but Blackmore was unreachable.
The Mark III lineup, which includes drummer Ian Paice, who has been the only constant member of Deep Purple, released two records in 1974, Burn and Stormbringer, before Blackmore's departure, although Hughes and Coverdale stayed through 1975's Come Taste the Band. Lord, the group's founding keyboardist, had retired from the band in 2002. In August 2011, he was diagnosed with pancreatic cancer, and passed away on July 16, 2012 after suffering a pulmonary embolism.
As Hughes told Rolling Stone Australia, it had taken place "about two years before Jon was diagnosed, we tried to privately get a reunion together, but we couldn't somehow, no one could get Ritchie on the phone. And after a while we just said, we gave it our best shot, and of course Jon was diagnosed and we had to let it go."
The current incarnation of the band, Mark VIII, is currently on the road with Alice Cooper through early September in support of their new record, inFinite. It's part of what they're calling the Long Goodbye tour. Although they've made no official announcement, the tour's name, and a mini-stroke suffered by Paice in 2016, have led many to believe they will call it quits when it wraps up in South America this December.
Still, Hughes doesn't appear to have any regrets that he has not reunited with his former band mates. "I'm not resentful or have bad feelings towards that, the fact is these things happen in life, opportunities come, opportunities go," he continued. "I'm a firm believer in karma, I'm a firm believer that everything happens the way it happens. The legacy of Deep Purple that David and I left is still intact. I'm really happy with the three albums: Burn, Stormbringer and Come Taste the Band. The current Deep Purple that is touring now is coming to what I would imagine is an end, cos they're calling it their last; it's their last goodbye and I only want to wish them all the very best in their final tour."
A Complete Guide to Deep Purple Lineup Changes